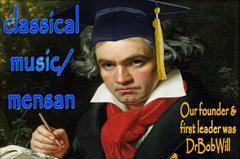 Group Number: 5601
Team Leader: martin_cube

There are 117 members. 76 are considered active [as of last month].


Description:
We are a bunch of intelligent, fun loving trivia buffs who enjoy good company and care about each other. We encourage each other and freely offer our unique bits of knowledge to our teammates as well as our life experiences. We encourage members to compliment others on their achievements. We represent 12 different countries (so far). Perhaps you can be the one to add another? We try to attract the crème de la crème so if you think you come into that category, just send a PM to any current member or the new team leader - martin_cube. "good health peacelovejoy" Our gratitude to Dr Bob for forming the team and bringing us all together. Ladies and gentlemen, I give you Dr Bob - team founder, legend and all round good guy.