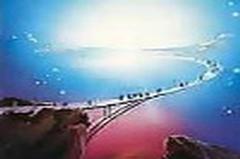 Group Number: 28807
Team Leader: bobbi418

There are 38 members. 17 are considered active [as of last month].


Description:
We are a small, close-knit team from different countries and backgrounds, and we extend a warm welcome to all who wish to join us. All we ask is that you are willing to participate with us in the team games: Team Heroes and Team vs Team, and play other Fun Trivia games regularly. You do not join a team to play in anonymity, so we will expect you to initially introduce yourself on our team message board and occasionally chat and interact with other team members. We like to congratulate each other on our successes and accomplishments, encourage each other when we are down, share our thoughts, and generally support one another. On StarStruck, you will never be made to feel the need to apologize for a low score. We are all about participation, friendship, and fun. If you would like to join us, please message me, and I will welcome you and ask you to introduce yourself on our message board. If for any reason you will not be able to play for an extended period of time, please let us know with a post on the message board, as players who are inactive for long periods of time without an explanation will be removed.