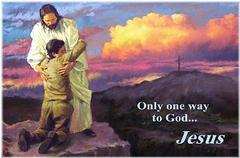 Group Number: 4883
Team Leader: Shiningstar7

There are 402 members. 60 are considered active [as of last month].


Description:
Just as it states. If you are a friend of Jesus, you are welcome. Even if you don't know Him yet, His grace abounds! You are welcome here...God bless you! Wherefore God also hath highly exalted Him, and given Him a name which is above every name.~Philippians 2:9 (KJV)
Team vs Team Stats - League: Medium Teams (43 teams)

Team vs Team scoring is discussed in detail here. View Last Month's Final Ranks.


Team Game:
Player crotalus77 had the highest score in the Team Game yesterday, with a score of 1355 points!

Top 10 Scoring Members:
Membership:
This group is currently set as open to all. Join Now!
You can create your own group here, and invite your own friends / family / co-workers to join it.
Your Membership:
You are not a member of this team.