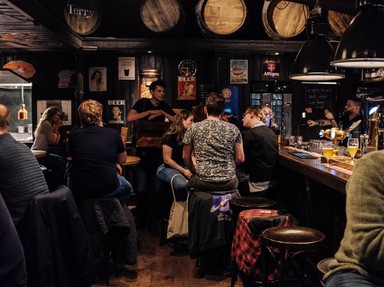 A pub trivia night builds a loyal following of new customers, encourages patrons to bring their friends, and can fill a venue on a normally slow, quiet night. Visitors introduced to your establishment can then become recurring guests.

With the Pub Trivia Pro self-hosted weekly pub trivia quiz pack subscription service you can fill your bar and increase your profits for as little as $21/Week. Each weekly pack will keep patrons entertained for 2-3 hours. No equipment or expensive electronic devices are required.

Subscribers include owners and managers of restaurants, bars, clubs and professional hosts who want to make the process of running a trivia night easy with predictable successful results.
With the increase in revenue over the bar and food counters, our subscribers find they get a big boost in profits within a few weeks, if not on the very first night. See some testimonials from customers.
More Information