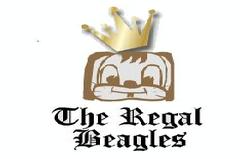 Group Number:
18422,
Team Leader:
postcards2go

There are
86
members.
22
are considered active.
Welcome to the Regal Beagles Café, where camaraderie is always on the menu. We are a no drama, laid back team. If you score high or low, no one is turned away. If you would like to join, we'd like to have you -- newbies, old-timers, those in between -- just ask for an invitation. ~~~~~~~ But, this IS a 'team'. There are 'team' games and a 'team' board that need 'team' members. There is no 'I' in 'team'. We rise and fall together. CO-ADMINISTRATOR: TallKool1; DIRECTOR of BEAGLE RELATIONS: strudi74

Seen over the last 24 Hours:
mberry923
,
postcards2go
,
matho_77
,
booda7
,
raffucci
,
capal
,
TOMROCK39
,
Fabufran
,
bradncarol
,
joecali
,
aliceinw
,
sarahpplayer
,
dreamerofwords
,
SatchelPooch
---
Ranked #10 in
League B
last month.
---

This group is currently set as
invite only
. You can join this group by requesting the group number or receiving a group invitation from any existing member.